[UPDATE] Since this theme becomes Twenty Fourteen which released with WordPress 3.8, it's no longer available to purchase for WordPress blogs.
Further - A theme I've been working on the past month has finally launched as a premium theme on WordPress. I've designed and built this theme in the way I would like a magazine theme for professional publishers be.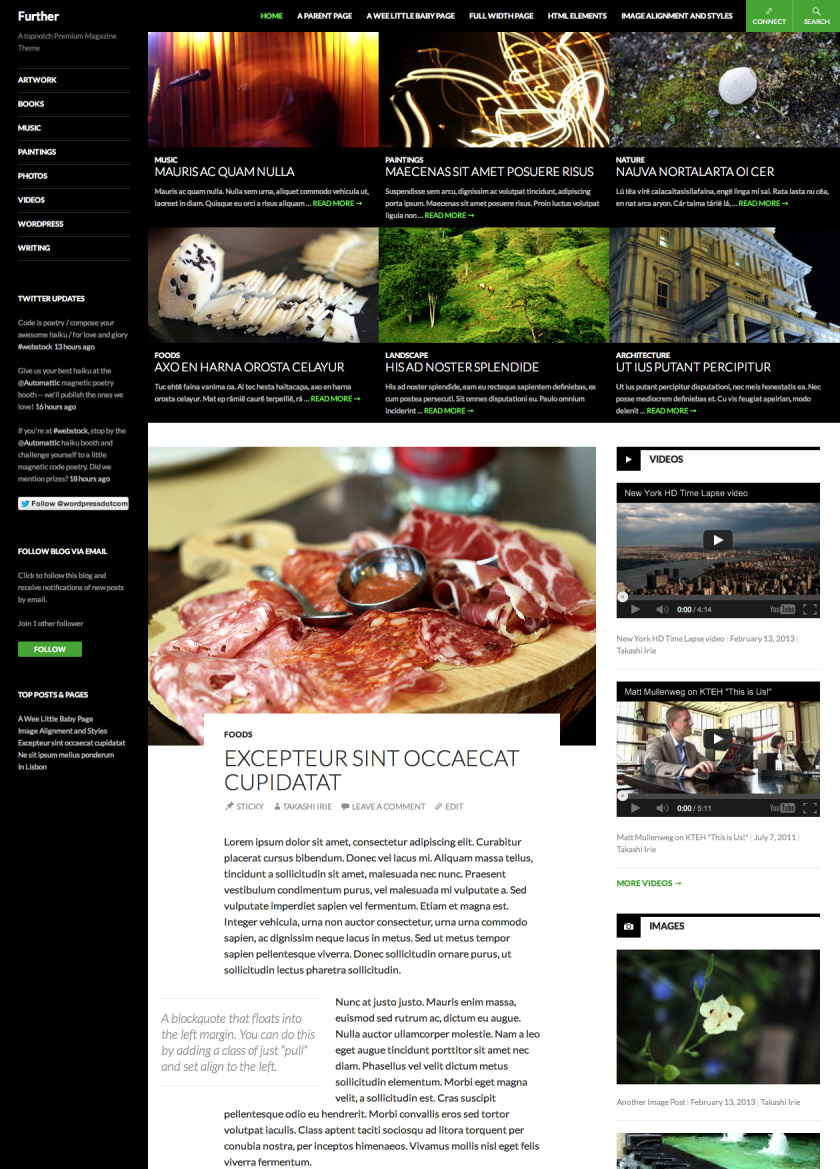 I devoted a great amount of attention to details on this theme and feedbacks have been incredible so far and I'm really grateful to hear them. I want to mention that I couldn't build this without the help of my talented co-workers at Automattic.
The main features of the theme are the following:
Of course, it's responsive! It looks and works great on smaller screens, such as the iPad and iPhone too.
Featured Contents at the top of the front page but not a typical slider with a huge image because I personally don't like that kind of slider for a content heavy site. I want to skim through what's been featured quickly.
Elegant article style. The typeface I've chosen is Lato—one of my favorite typeface in Google Fonts. With a carefully chosen spacing, typography, column width and colors it maximizes the readers experience enhancing the content with a beautiful design.
Post formats: Standard, Video, Image, Gallery, Aside, Link, and Quote.
Post formatted posts feed on the front page: The theme displays the latest two posts from each format in the right sidebar.
Links to your profiles on Twitter, Facebook, Pinterest, Google+, LinkedIn, Flickr, GitHub, Dribbble, YouTube, and Vimeo.
Fixed Header: The header that contains a navigation, search, and social media buttons sticks at the very top of the page. Readers can access your menu at anytime without having to scroll.
Seven widget areas.
Supports for multiple locations of Custom Menu, flexible height Custom Header, a Custom Background
Full-width Page Template.
Check out more info about Further on the theme showcase page and the announcement post on WordPress News.