Confit — a WordPress theme which I worked on with talented co-workers at Automattic has finally launched!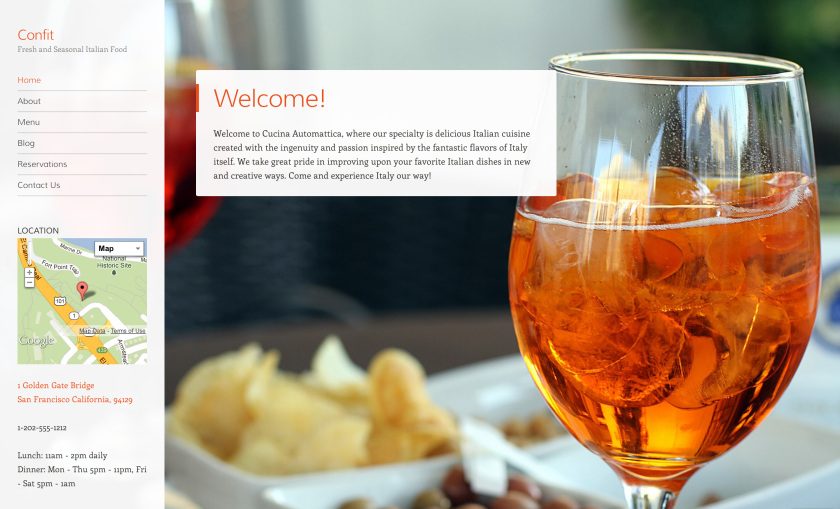 I'm sure you have also but I've seen enough terrible restaurants' websites, and especially when they are viewed from mobile… not all but they are tragic in many cases.
I hope this theme helps restaurants' owners to have stylish yet easy to maintain websites. The followings are the main features of the theme.
Showcase your restaurant's delicious food and cool interior with full page background image.
Easy food menu - Add your menu items all at once, or edit them on the fly within your Food Menu. You can also upload a PDF.
Optimised for mobiles and small screen devices.
Grab your Open Table code form there and add it to your sidebar using the OpenTable widget.
Thanks to the Contact info widget, you can place the information your customers most need - Map, Telephone Number (Clickable to call on mobile!), Opening Hours right into the sidebar
Check out more info about Confit on the theme showcase page and the announcement post on WordPress News.
So, if you are thinking about building a website for your restaurant or café, visit WordPress/restaurants to see how easy to setup a stylish restaurant site with Confit on WordPress is.