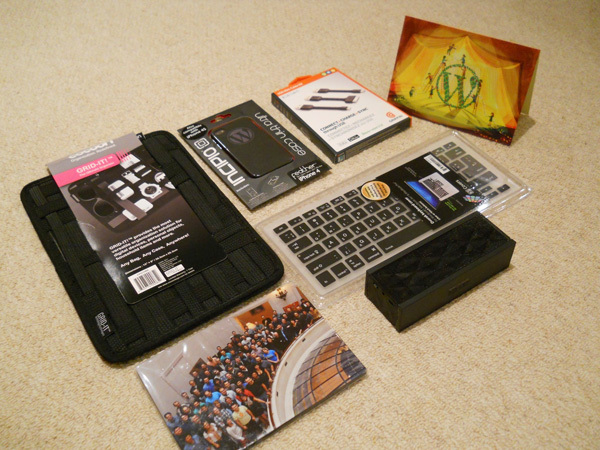 Sweet! Since I'm a UK based international Automattician, it was little late but it's totally worth for waiting! I've received lovely Christmas gifts from Automattic today.
In addition to a cute illustrated card and Automattic group photo stand, it was packed with a veritable geek bounties!!
We love WordPress, who doesn't want this?
It's super useful for an Automattician who travels around the world frequently.
This is also super useful for me who carries many gadgets while traveling.
Oh, I wonder if this is a message to change to Dvorak?!
This small portable speaker is incredible. Not only with cable, it streams my house music wirelessly from my iPhone and boosts bass really well! I can even share calls with this as a portable speakerphone!
Thank you for these lovely gifts, Matt-san!!